New Year Party in Shivpuri Rishikesh :
Best Rave Party in Rishikesh
Shivpuri camping rishikesh is the best Budget Beach camp in Shivpuri available at the very cheapest price. One of the best Budget Beach camps and cottages is just located just 6 km far from Rishikesh Ram Jhula. It offers to only in Ac camp with TV and attached washroom facilities. Enjoy your New Year Party in Mountains, Bonfire, Clouds, Weather Loved Ones.
If you have ever dreamed of Celebrating New Year's Eve in luxury or spending your weekend amidst nature then Avenue camping tent is where you need to be. Located at about 6 km from Rishikesh, a luxury resort that is a must-visit. This is one of the best AC tents in Rishikesh.
New Year's Eve (31st Dec) is the most adventurous time of the year to celebrate with a Rishikesh camp experience. Our New Year's Eve camping package includes an overnight stay at a luxury Swiss camp, a DJ night, a bonfire, veg, and non-veg snacks, adventure activities, and more. Rishikesh's new year's camping package starts atRs. 3800/- Rs. 3400per person. We are offering a special discount on other adventure activities such as river rafting to celebrate this celebration. Campsites in Shivpuri are in sufficient nowadays. If you stayed at the wrong one, it's going to simply damage your night time and journey as properly. alternatively, if you have your very own camping tools, and we are contemplating bringing it alongside, you have to have some facts above in which and the way you'll set it up to avoid any kind of problem.
You can also come to Rishikesh and visit Shivpuri Camping in Rishikesh and enjoy our camps and services to the fullest. In a beautiful way, nature has spread its glory in the beautiful mountains and valleys of Uttarakhand; here people from far and wide are here.

Rishikesh has ample opportunities for you to explore nature, calm mountains, and take part in some adventure activities in order to welcome the new year in an adventurous manner. There aren't many other tourist destinations in India that offer a tranquil and relaxing vacation like Rishikesh. The cost of a New Year camping package in Rishikesh starts at Rs 3800 per person and can go up to Rs 3800 per person depending on the type of campsite (luxury or non-luxury). Depending on the client's needs and budget, we offer customized packages. 1-night packages to 1 day celebrations, from luxury to inexpensive camping.

Team building activities and games can be performed in the spacious lawn area with evening snacks.
New Year Rave camp in Shivpuri rishikesh
Hooked up within the yr 2021, Shivpuri River Camp in Rishikesh, Shivpuri is a top participant within the category of journey club in Shivpuri. This renowned status quo serves as a one-stop destination serving customers each nearby and from different parts of Shivpuri. for the duration of his travels,

What better way to start the new year than with an adventure in Rishikesh? It's sure to be one of the best new year's celebrations in Rishikesh, where music and dancing never stop. On the following pages, you'll learn more about the package, including what will be included, what will be the timing, about the campsite, and what the cost will be.
---
You'll locate an array of campsites on the outskirts of Shivpuri metropolis which offers a first rate tenting enjoy in Shivpuri. Because of its impressive perspectives And exquisite mountains, this place is one of the maximum famous camping spots in Uttarakhand. Rafting inside the river is a commonplace interest and it is a sturdy choice of everybody journeying Shivpuri. Shivpuri also has many hidden beautiful landscapes that you could explore whilst doing camp at Shivpuri. tenting programs for Shivpuri are starting at simply INR 1500-1800 in line with character for 1 day.
Best New Year Party Resort in rishikesh Shivpuri
The camp serves multi-delicacies hygienically organized food with both vegetarian & non-vegetarian options. you may cross hiking or indulge your self in a few terrific adventure sports to be had at the campsite. The campsite is properly equipped with all the modern facilities. Rejuvenate yourself inside the lap of nature at this journey camp in Shivpuri. beautiful mountains, dense forests and a laugh-stuffed journey sports make this campsite unique. right here you could participate in a ramification of rope sports, hiking, bungee leaping and so forth. other excessive adventure sports activities also are to be had for added fee.
Nature Camping and Party New Year in Rishikesh Shivpuri
On new year's eve, Rishikesh is one of the best new year destinations in India due to the riverside tents close to nature. This campsite is for you if you don't want to attend a party on New Year's Eve and want to welcome the year in nature. For one night, you will receive a regular camping package consisting of a night's stay, meals, a bonfire, and veg snacks. As you will be far from the city and in the wilderness with nature, camping in Rishikesh is an adventure and an exciting experience. Bringing in the new year in an eco-friendly manner can be one of the best ways to start the year. Here is a description of the package with the cots option. The camp has 34 campsites with spacious vehicle parking and each facility that a luxurious camp ought to have. you'll come to know best after coming to Shivpuri that what is the distinction among other camps and Camp Shivpuri camping Rishikesh, it's miles all the ones site visitors who've misplaced wish and wish from different camps. Then only after coming to our camp, they arrive to realize that we have furnished and accomplished all the services retaining in thoughts all of the wishes of the visitor. making money is not everything for us
Camping in Shivpuri includes
Overnight stay in camps
Buffet lunch
Buffet dinner
Buffet breakfast
Evening snacks
Morning and evening tea
Activities at the campsite
Sightseeing
Light music
Food we serve:
Drinks:-Tea,coffee,colddrink,mineral,water,
Breakfast:-Aalo Prantha sabji, pori sabji,butter jam, boiles egg, omelet,etc,
Lunch:-rajma chwal,masroom matar,roti sabji,etc,
Dinner:-chiken,paneer,daal,roti,rise,mix,salad,etc
Best camping in Rishikesh
Our campsite is one of the best locations to revel in Shivpuri Rishikesh s stunning mountain degrees, valleys and lakes. And for folks that want a holiday with a little little bit of adventure thrown in, tenting for some nights under the celebrities is one of the first-class things you could do during your go to right here. While you cannot camp directly by means of the rivers, there are a number of tent alternatives close by on the way to can help you loosen up within the lap of nature. So, in case you're looking for the fine places for tenting in Rishikesh a have a look at our list.
Guideline COVID-19
Everyone 12 years of age and older,
advised to get vaccinated,
Physical distancing is not necessary for fully vaccinated campers and staff,
Those who have been fully vaccinated do not need to wear masks camp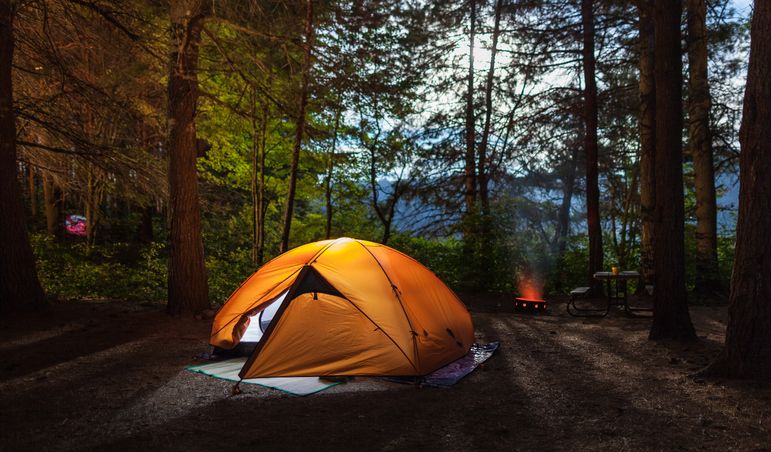 Voluptatum deleniti atque corrupti quos dolores et quas molestias excepturi sint occaecati cupiditate non provident
Voluptatum deleniti atque corrupti quos dolores et quas molestias excepturi sint occaecati cupiditate non provident
Voluptatum deleniti atque corrupti quos dolores et quas molestias excepturi sint occaecati cupiditate non provident
Voluptatum deleniti atque corrupti quos dolores et quas molestias excepturi sint occaecati cupiditate non provident
Voluptatum deleniti atque corrupti quos dolores et quas molestias excepturi sint occaecati cupiditate non provident
Our Clients
Magnam dolores commodi suscipit. Necessitatibus eius consequatur ex aliquid fuga eum quidem. Sit sint consectetur velit. Quisquam quos quisquam cupiditate. Et nemo qui impedit suscipit alias ea. Quia fugiat sit in iste officiis commodi quidem hic quas.
<! --- Whatsapp and Call --->
<! ---End Whatsapp and Call --->