AC Camps in Shivpuri :
15% Discount on AC Camp Package
Shivpuri camping rishikesh is the best ac camp in Shivpuri available at the very cheapest price. One of the best Ac camps and cottages is just located just 6 km far from Rishikesh Ram Jhula. It offers to only in Ac camp with TV and attached washroom facilities.
If you have ever dreamed of living in luxury or spending your weekend amidst nature then Avenue camping tent is where you need to be. Located at about 6 km from Rishikesh, a luxury resort that is a must-visit. This is one of the best AC tents in Rishikesh.
Camping tent in Ac located just far from Rishikesh Laxman Jhula at nearby Ganga river. The tents are fully air conditioner and a private bathroom with shower and fresh breakfast daily at the tent make morning beautiful to sit side of the river then eat delicious food or enjoy the day. a tent has music facilities also have in Ac tents and tent site swimming pool and playground area with lots of flowers many types of birds and cute animals many more.
A place with temporary accommodation of huts, tents, or other structures, typically used by traveling people. Well AC Camping Packages and cottages are available in Rishikesh

If you are looking for more fun! here can you enjoy river rafting in Shivpuri, Rishikesh bungee jumping, zip-lining! take part in different types of activity at the very lowest price and the best adventure feel natural and see any type of place from Shivpuri to Rishikesh Laxman Jhula (suspension Bridge) at the very lowest price.

Team building activities and games can be performed in the spacious lawn area with evening snacks.
Looking For a Cottage
Cottages are perfect for travelers who like to feel comfortable and free in the countryside. Typically small, traditionally built homes, cottages are spread over one or two floors, making them great for families or vacationers with a little more privacy.

Been our endeavor that our keep Guest enjoying new activities and happy to visited Rishikesh. The Luxury camping in Rishikesh package with a rafting included, in this activities client have a lot of fun, 15 kms, jumping for rock and floating, best class rafting with wetsuits PFD, Helmets.
---
The natural forest scene around our camp is very much liked by our guest. The view of the forest is very attractive and this camp looks even more beautiful with natural beauty. The view of the forest is also very beautiful, so that here it is also known as Jungle Camp because this camp is surrounded by beautiful jungle scene from all sides which makes our camp even more beautiful, it has always been our endeavor. Enjoy this jungle camp to the fullest and it is always our endeavor that guest enjoy and for their happiness, we provide all facilities to the guest, the river is situated within a radius of only 200 meters of our camp, whose path is in the middle of the forest. Passes through which our guest is very much attracted and he very much likes to go through the forest in that river.
Ac Camping Near Shivpuri
Camping near Shivpuri Ac and non ac cottage are available with many facility dilicious food veg and non veg oder in one call. Tv siting chair glass view of ganga river camp located in Shivpuri near at ganga just far 1km for our camp. The camp site also has a bonfire and swimming pool music facilities also has in Ac tents and tent site swimming pool and play ground with lost of flowers. Music system and atteched bathroom best location out side of window enjoye the view beatifull beauty of ganga or beautifull moutain and camp or cottages are very attractive and morning time feel free testy tea .it takes too long to dry and can hold moisture near your skin which is never a good thing
Couple package
There is no greater gift you can give to your significant other than your time and attention. Creating new memories with your partner is worth more than money and it is the best way to get to know your partner deeper while testing your resolve as you battle the elements. Place you must visit What are you waiting for your partner to grab, pack your gear and make sure you bring a sense of adventure with you and enjoy what will be the most fun you will ever have. Now watch your Instagram shine as other couples watch and ask you for your expert opinion.
Famous Ashram in Rishikesh
Ashrams are true spiritual havens for rediscovering oneself! Staying in an ashram will give you the holistic experience of Yoga, Meditation, and Ayurveda, which will heal the body, mind, and soul! If That's What You Want, Check Out One of These Ashrams Sivananda Ashram Divine Life Society Ashram run by Swami Sivananda Maharaja is a blissful place. Situated near Ram Jhula, the ashram is a haven for those seeking meditation and solace. The Yoga and Pranayama classes offered here will surely rejuvenate spiritual seekers from across the world. Phool Chatti Ashram Welcome to the land of flowers!" It sounds like a movie but it is normal to hear if you find yourself in Phool Chatti Ashram. The Ashram is popular among a variety of yoga and meditation courses. Though more than 120 years old, it has all the modern facilities to provide comfort and convenience to its residents and guests. Anand Prakash Ashram Anand Prakash Ashram is home to Akhand Yoga, a charitable trust supporting the local community. They offer meditation in all aspects of yoga-like sat karma, asana, pranayama, Vedic mantra, kirtan as well. The rooms here are luxurious with good amenities to provide you a comfortable stay. With an in containing spiritual texts on yoga philosophy and other religious books, Anand Prakash Ashram is a blessing to explore!
Food we serve: Drinks:-Tea,coffee,colddrink,mineral,water, Breakfast:-Aalo Prantha sabji, pori sabji,butter jam, boiles egg, omelet,etc, Lunch:-rajma chwal,masroom matar,roti sabji,etc, Dinner:-chiken,paneer,daal,roti,rise,mix,salad,etc
Guidence COVID-19 Everyone 12 years of age and older, advised to get vaccinated, Physical distancing is not necessary for fully vaccinated campers and staff, Those who have been fully vaccinated do not need to wear masks camp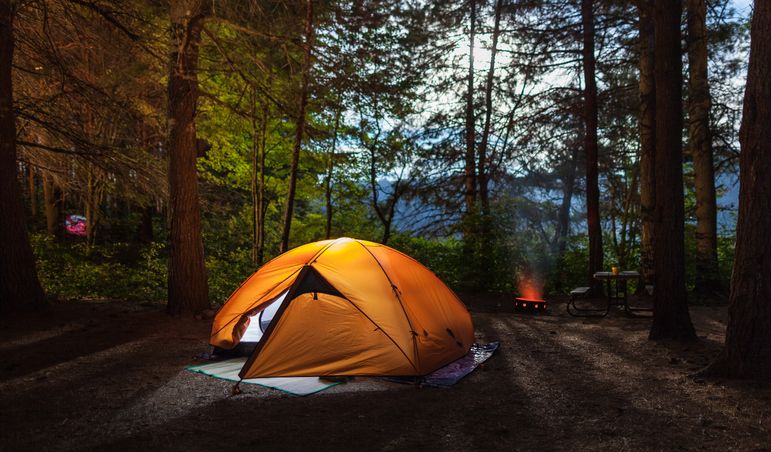 Voluptatum deleniti atque corrupti quos dolores et quas molestias excepturi sint occaecati cupiditate non provident
Voluptatum deleniti atque corrupti quos dolores et quas molestias excepturi sint occaecati cupiditate non provident
Voluptatum deleniti atque corrupti quos dolores et quas molestias excepturi sint occaecati cupiditate non provident
Voluptatum deleniti atque corrupti quos dolores et quas molestias excepturi sint occaecati cupiditate non provident
Voluptatum deleniti atque corrupti quos dolores et quas molestias excepturi sint occaecati cupiditate non provident
Our Clients
Magnam dolores commodi suscipit. Necessitatibus eius consequatur ex aliquid fuga eum quidem. Sit sint consectetur velit. Quisquam quos quisquam cupiditate. Et nemo qui impedit suscipit alias ea. Quia fugiat sit in iste officiis commodi quidem hic quas.