Jungle Camping in Shivpuri :
30% Discount on Jungle Camping Package
There are different types of Flora and Fauna in our country, to enjoy the same flora, fauna and the colors of nature, we have started Jungle Camping in Shivpuri where you can enjoy the luxury camps in Shivpuri on the banks of the trees and the river, where you spend your time in private and One can enjoy nature in the mountains away from the hustle and bustle of the city and also our Shivpuri camping Rishikesh provides you the self camping.
Our Uttarakhand is very famous for its greenery, the lush green mountains and the pleasant weather here is the only reason that attracts the tourists to itself. no luxurious hotel can match the level of staying in a tent in the jungle. The aim of Shivpuri Camping Rishikesh's jungle camping is to make you aware of the beauty of Rajaji National Park.
Who does not like traveling nowadays, people love to be connected with nature, enjoy living on the banks of the river. During camping, apart from trees, mountains, and rivers, you will also be able to see many other species of birds. jungle camping at Shivpuri is the best way to explore the wild beauty of Uttrakhand's forest. Shivpuri Camping Rishikesh Offers You A Lot Of Amazing experiences Keeping All Your Desires, Comfort, And Luxury In Mind By Carrying Out Various Variety Of Activities To Entertain You. the lovely morning and pleasant weather will make your jungle camping trip even more spectacular.
Our Jungle Camping provides you luxury camps in Shivpuri Rishikesh in a very affordable range, also our camp gives the best Rishikesh camping packages For families - · 1 night 2 days of jungle camping per person- 1500rs. · free for children below 3 years. · half price for child form 4-10 years. · full price for above 10 years. the camping packages of Jungle is one of the best Shivpuri Camping Packages in Rishikesh.
Our Cancellation Policy
No refund is available after the booking is confirmed.
Important Things for Jungle Camping trip to carry
· Any ID proof · Personal torchlight · Warm clothes · First Aid kit · Suns cream
Luxurious Facilities we offer at Jungle Camp in Shivpuri
Shivpuri Camping Rishikesh Provides You The Best Jungle Camping Facilities, in which you are provided with neat and clean tents as well as clean attached bathrooms and room coolers. along with the luxurious camp, our Shivpuri camping Rishikesh provides friendly staff and also provides you the best camps in Rishikesh with attached toilets. apart from the activities, you can also enjoy mountain trekking and hiking. and the most amazing moment is to spend time with your family and friends with a bonfire under the twinkling stars at night in the Shivpuri jungle night camp. we also provide parking space for our guests to park their vehicles. Jungle camping is a lifestyle in itself that teaches you to respect trees, plants, rivers, mountains, and nature.
---
Activities and Entertainment at Jungle Camping
jungle camping at Shivpuri is all about fun and making memories. camps give us the wonderful opportunity to make friends, especially during activities. In our camp, we do many indoor and outdoor activities like mountain trekking, basketball, paintball, bonfire, dodge ball, fishing, rock climbing, river rafting, bungee jumping, adventure sports and various other types of activities .along with indoor and outdoor activities you can also do activities like yoga and meditation for which Rishikesh is very famous as the Yoga capital of the world. our Shivpuri camp Rishikesh lies in the deep of the forest on the bank of the river Ma Ganga. our forest campsites in Rishikesh organize different - different adventurous activities with Cultural infusion.
What is Unique about our camps?
The wildlife camping experience of Shivpuri Rishikesh is much better than other camps because here along with luxurious facilities we also provide healthy and nutrition-rich food to our guests especially during pandemics. we took great care of cleanliness in the camp and served food to the people only after trying proper sanitization of utensils and other items. also, our camp is the best nature forest camping in Shivpuri that connects people to nature. at wildlife camping in Shivpuri, we also serve food from nature like green nutritious vegetables in addition to urban food so that our guest can enjoy their camping to the fullest.
our Shivpuri camping Rishikesh provides the best wildlife-style camps. various types of activities are done here. from jungle safari to cycling, nature walks, and bird watching, you can enjoy everything in Shivpuri camping Rishikesh. our Highly Experienced staff and guides will make you a picnic meal for Safari and also provide telescopes to see the twinkling stars at night. the rest is up to you, either you want to make the bonding by interacting with the people in the bonfire, either watching the stars through the telescope or sitting on the chair and enjoy the starry evening till your delicious food comes.
Your Safari at the Rajaji National Park
In 1983, the three most popular sanctuaries were merged to form a park named after our freedom fighter and the first Governor-General of India C. Rajagopalachari, which we knew as Rajaji National park. apart from its greenery and beauty, this park is also famous for its wild animals. this park is situated in Shivalik Hills and it is spread over an area of 820.42sq km. this park is famous for its Asian Elephant Reserve. along with the Elephant, it is also a Tiger reserve that is very close to the city. apart from Elephants and Tigers, during Jungle safari, you will find many types of animals like monkeys, Porcupines, Sambhar, Wild Boar, sloth, and over 300 bird Species. it is strictly forbidden to bring your private vehicle inside the reserve forest in jungle camping in Rishikesh. Jungle Safari is of (2-3) hours either in the morning(6-9 am) or in the evening(3-4 pm). Shivpuri Camping Rishikesh Provides you the Best Opportunity to see the wild animals very close by.

Best season to visit Shivpuri Camp Rishikesh
When we are talking about the best season to visit Shivpuri camping Rishikesh, then we are looking for a spectacular holiday. the greenery of Shivpuri spreads the pure love of nature. The best time for jungle camping at Shivpuri camping Rishikesh is between August and March, when there is greenery everywhere and with the onset of monsoon, the beauty of lush green mountains is magnified. this is the time when different species of birds migrate here and many birds like Eagles, Kingfishers, woodpeckers, Hornbills, and many more unique birds can be seen.at this time the water level of the rivers remains very high, due to which fishing and rafting is a lot of fun. Our Shivpuri Tourism is very Amazing and it is one of the must-visit places.
Things to know before visit Shivpuri Camping Rishikesh
During monsoon
In the Monsson weather forecasters of news, channel order us to stay indoors but some nature lovers prefer to stay in the jungles so that they can listen to the sweet songs of nature. their morning begins with the chirping song of birds and the rays of the gleaming sun and ends their day with a sheet full of stars. the scent of the wet soil of the forest is attracting them. in the monsoon season the rain, mist, winds, and fog make a mixture of peace everywhere. you have to be prepared for irregular rains, strong winds, and wet weather so you have to carry some important things with you like an umbrella, raincoat, windcheater, sporting or hiking shoes, waterproof bag pack, lip balm, moisturizer, 1-liter water bottle, mosquito repellent spray, basic medicines, extra warm clothes, and power bank. these all things make your monsoon journey more amazing.
During Winters
Bookings are full in our camp during winters because a large number of people come here to enjoy Christmas in December and New year in January and celebrate their parties in the cool green valleys of Shivpuri Rishikesh. that is why it is necessary that we carry some important things along with us to fight the winter. like, warm clothes, lamps and torches, water bottles, mosquito repellents, maps or GPS, firestarter, and last but not least a trash bag so that we do not throw our garbage here and there and keep cleanliness around us by putting them in the trash bag.
During Summers
When we hear the word summer camp then only one thing came to our mind that is - FUN. summer camp is full of fun especially for the kids because a lot of activities are organized at the Shivpuri jungle camps or Shivpuri camps Rishikesh for example- white water river rafting, cycling mountain trekking, and our camp provides a great opportunity for children to take part in these activities and make new friends, but before coming to the camp, we should keep some things in mind while packing summer camp bag pack. like, airy cotton clothes, we should keep water bottles with us, our power bank, some medicines, SPF+30 suns cream lotion, and moisturizer which help us to fight against the sun.
So, book your jungle camping as early as possible before all the Shivpuri jungle camps are booked. or you can also check our ac cottage packages, beach camping packages, or many others. the whole staff of Shivpuri Camping Rishikesh is very eagerly waiting to serve you.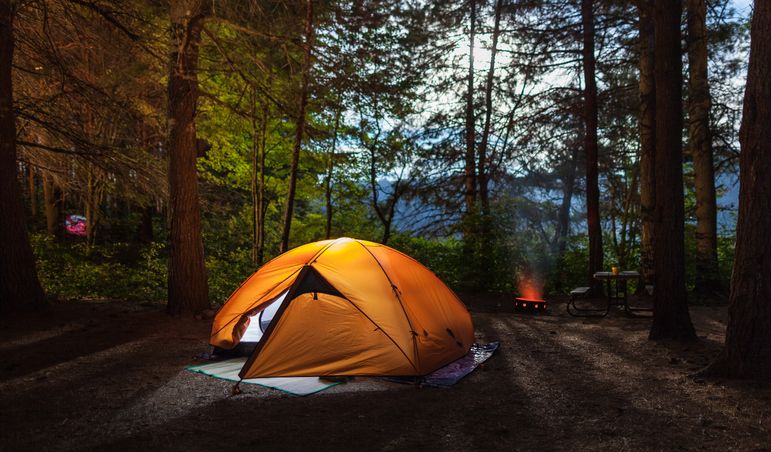 Voluptatum deleniti atque corrupti quos dolores et quas molestias excepturi sint occaecati cupiditate non provident
Voluptatum deleniti atque corrupti quos dolores et quas molestias excepturi sint occaecati cupiditate non provident
Voluptatum deleniti atque corrupti quos dolores et quas molestias excepturi sint occaecati cupiditate non provident
Voluptatum deleniti atque corrupti quos dolores et quas molestias excepturi sint occaecati cupiditate non provident
Voluptatum deleniti atque corrupti quos dolores et quas molestias excepturi sint occaecati cupiditate non provident
Our Clients
Magnam dolores commodi suscipit. Necessitatibus eius consequatur ex aliquid fuga eum quidem. Sit sint consectetur velit. Quisquam quos quisquam cupiditate. Et nemo qui impedit suscipit alias ea. Quia fugiat sit in iste officiis commodi quidem hic quas.
<! --- Whatsapp and Call --->
<! ---End Whatsapp and Call --->