Beach Camping in Shivpuri :
20% Discount on Beach Camping Package
Beach camping in Shivpuri is a great way to shake up your typical camping or sand-going experience. It's also soft to find than maximum people might suppose. After all, you don't have to have an ocean to have a beachfront with nature walk and play beach volleyball.
You can book our camps program or packages in Rishikesh Shivpuri Beach Camping on sand gives you easy access to the water. Sleeping with the moonlight reflecting on the water is an awesome experience, and in the morning, you can run out before the crowds arrive and enjoy the waves or you can meditate in Shivpuri.
There is a flurry of activities and movement in the city in the summer, from school outings to family vacations and backpacking trips. Higher hills have clear, teeming Ganga waters. Many of Shivpuri's most beautiful beaches can be found alongside its banks! These beautiful riverside beaches are the most suitable spots to enjoy the beauty of the Ganga. There is something for everyone at the beaches in Shivpuri, whether you're traveling with a family or spending time with close friends.
About Shivpuri Beach Camps, Rishikesh
The location of beaches in Shivpuri in banks of river Ganga, Rishikesh is considered to be the calmest, relaxing place in the world by most people. This peaceful place is spiritual heaven for people around the world, located at the foot of the grand Himalayas and along the sacred Ganges River. In recent years, Shivpuri has also gained popularity as a center for adventure sports! There is something for everyone whether it is pilgrims seeking spiritual solace, friends traveling on an adventure, families spending time together, or solo travelers exploring the city on their own terms. Among the top attractions here are the beaches of Shivpuri!
Shivpuri beach camping and rafting in Rishikesh are unforgettable experiences! A beautiful camping area, including tents, a variety of food, and clean toilets, rafting packages, is available here. Some of the hidden Shivpuri beaches are only accessible by bike & on a two-wheeler rental or by rafting. Put on your helmets and get ready for a grand adventure at the crystal-blue waters and silver sands of Rishikesh's beaches. Relax and feel the vibes in the clear waters and the lush forests around you!
Why Shivpuri Beach Camping and Shivpuri camping & Rafting
You can't go wrong with beach camping in Shivpuri if you're looking for a good dose of excitement! Here you can enjoy Beach Camping and river rafting in Shivpuri, Rishikesh zip lining, bungee jumping, and cliff jumping in the waters! Take part in a variety of these activities that are organized by our agencies. With an expert on hand, you can face your fears while trying new things. Additionally, you could try out activities such as river crossing and rock climbing in ShivpuriRishikesh. All these activities are fun, but what's the best part? You usually end your visit with a dip in the cold Ganges!.
---
Sight-seeing in Rishikesh Shivpuri Beach Camp with Rafting experience
It is not only a great place for adventure, but also a great chance to see the city from the beaches of Rishikesh. Beach Camping and Rafting in Shivpuri aren't the only activities offered in camps. Many camps also offer guided tours and other activities. Next morning, travelers can choose to go for lovely hikes around the riverside after enjoying thrilling adventures on the Ganga. When it comes to experiencing nature first-hand, it's always on foot! One can also enjoy Shivpuri Tour By visiting places such as the Ram Jhula, Laxman Jhula, Phoolchatti, Mohan Chatti, Neer Jharna or the magical evening ganga aarti at the Ghats. It's worth checking out these locations after an adventure on the Rishikesh or Shivpuri beach camping.
Best Time to Visit Rishikesh
With a pleasant climate all year round, Rishikesh is an ideal destination any time of year. A tour through Rishikesh Rafting, Shivpuri beaches in the summer months (March to May) may become uncomfortable due to the heat. Instead of exploring the city, this time is best for yoga or meditation classes. It is best to go river rafting in Shivpuri, Rishikesh or doing other water sports, hiking, trekking in Rishikesh in May and June. It is not recommended to attempt these activities during the monsoon season (June-September) since the Ganga is a powerful force during these months, so no rafting during the monsoon. You can also catch local festivals such as Savan in Rishikesh instead of going to the beaches during this time.

Winter in the city (October to February) is mild, so you can walk around the city or go for short hikes.
Rafting in Rishikesh
There is no better way of experiencing the mighty Ganga River than rafting in Rishikesh. The trip will bring you a feeling of excitement that will never be forgotten.

You can experience more than just rafting in Rishikesh. You can also go camping, hiking, and more. Rishikesh is an ideal weekend gateway for people living around Delhi, Haryana, Uttar Pradesh. Since so many travellers visit Rishikesh, Shivpuri every month, the tourist board has taken special measures to cater to the needs of every kind of traveller.

Visiting Rishikesh is incomplete without a dip in the water. Several companies offer river rafting packages in Shivpuri. You might wonder why this whole river rafting in Rishikesh has become so popular? We present you with some solid reasons why you should experience Rafting Rishikesh at least once in your lifetime.
Rafting Location in Rishikesh
There is no better place in the world to see the River Ganga than in the foothills of the Himalayas. A whitewater rafting trip is an adventure sport that's sure to pump your adrenaline. Shivpuri is the perfect place to experience the thrill of this sport. Nothing compares to rafting through the pure white water of the great Ganges as you experience the unpredictable waves. A river rafting trip in Rishikesh is just perfect, except during the monsoons.
Rafting Destination : Rishikesh River Rafting Route
The river rafting in Shivpuri, Rishikesh is more than an adventure. Rishikesh rafting is most enjoyable at Shivpuri. This book is designed mainly for rafters with advanced skills. Over the course of this rough, 8-9 hour journey, we pass through Shivpuri, Bramhapuri, Marine Drive, and Byasi. Rafters have to battle 13 major rapids as well as other obstacles like rocks and sharp bends along the route.
From Bramhapuri to Rishikesh, the easiest route is about 9km from Rishikesh. Beginners often use this track because it has the lowest point and a rapid speed of 1 or 2. As they approach the finish, rafters must pass rapids such as Terminator and Hilton.
Beach Camping in Shivpuri under the Stars
Shivpuri Beach Camping ranks second on the best things to do list after white water rafting. Beautiful scenery and a pleasant environment make it a great camping spot. There are not just rafters who come to Shivpuri during the rafting season, but campers who see the stars through the darkness as well. Additionally, you can please your taste buds with simple yet delicious food in Rishikesh.
How to get to Rishikesh, Shivpuri
By Air: In terms of air travel, Dehradun's Jolly Grant Airport is the closest airport to get to Rishikesh. About 35 km away, it is located. There are cabs to Rishikesh at the airport that will take you to Rishikesh, as well as buses to Rishikesh that run by Uttarakhand Roadways.

By Train: Rishikesh's nearest railway station is Haridwar. 25 kilometers separate the two. The route between Haridwar and Rishikesh is served by numerous buses and taxis.

By Road: There are good road connections between Rishikesh and all major cities in the country. By car, the trip from Delhi to Rishikesh takes six to seven hours.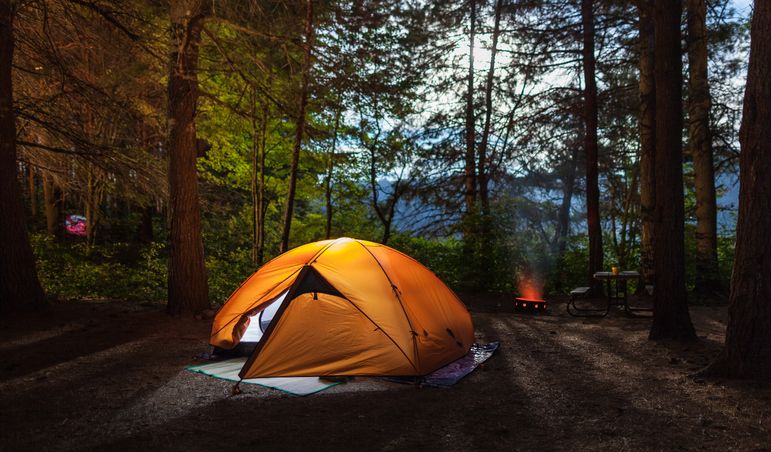 Voluptatum deleniti atque corrupti quos dolores et quas molestias excepturi sint occaecati cupiditate non provident
Voluptatum deleniti atque corrupti quos dolores et quas molestias excepturi sint occaecati cupiditate non provident
Voluptatum deleniti atque corrupti quos dolores et quas molestias excepturi sint occaecati cupiditate non provident
Voluptatum deleniti atque corrupti quos dolores et quas molestias excepturi sint occaecati cupiditate non provident
Voluptatum deleniti atque corrupti quos dolores et quas molestias excepturi sint occaecati cupiditate non provident
Our Clients
Magnam dolores commodi suscipit. Necessitatibus eius consequatur ex aliquid fuga eum quidem. Sit sint consectetur velit. Quisquam quos quisquam cupiditate. Et nemo qui impedit suscipit alias ea. Quia fugiat sit in iste officiis commodi quidem hic quas.
<! --- Whatsapp and Call --->
<! ---End Whatsapp and Call --->